Okay now.....Lately I have been working so hard on my skin. It wasn't until I turned 20 I had my first breakout, I went through puberty and all that and not a single blemish or pimple and then all of a sudden life hit me in the face ( LITERALLY).
I know I told you guys how much I love charcoal, but the truth is I am OBSESSED WITH IT! Glam Glow Mud Charcoal Mask has saved me from many under the skin pimples and when those unwanted white and blackheads pop up. Nothing does the trick like that mask for me, now I'm no dermatologist but listen.... the moment I feel a pimple I put that mask on it at night. Night time is the best time to treat your skin. Your skin cells repair when your body is at rest, so treating it at night is essential.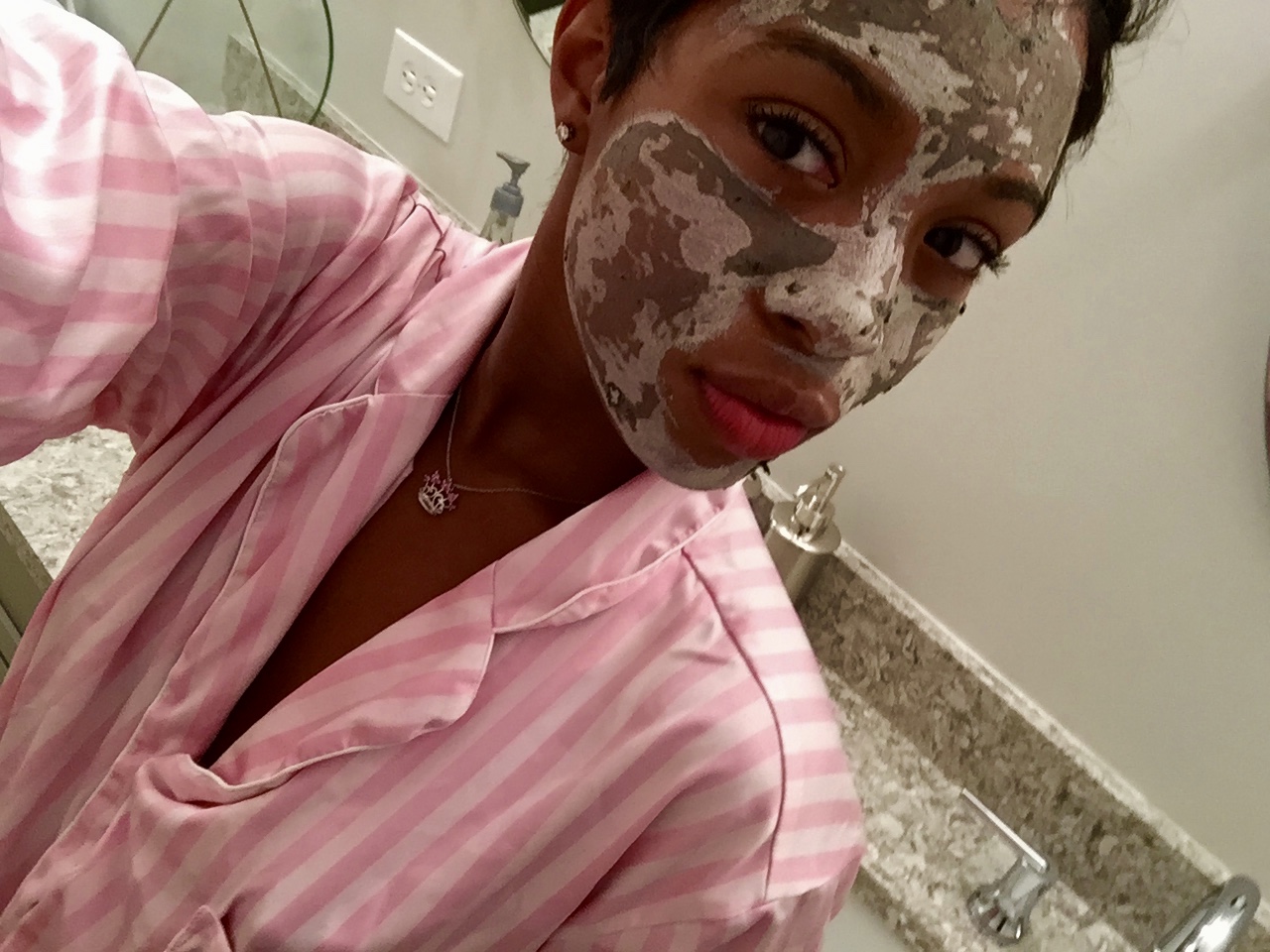 Short of the long...Last night a pimple called itself trying to grow on my face so I slapped Glam Glow on at night. And yes it stayed on all night! LOL!
Get you some!
~LoCat