Cues Sex and the City theme music! There are times when I compare myself to Carrie Bradshaw for more than one reason...we can discuss that other reason later lol! I'm all for mixing and matching things that don't technically go hand in hand, and making a statement with my pieces.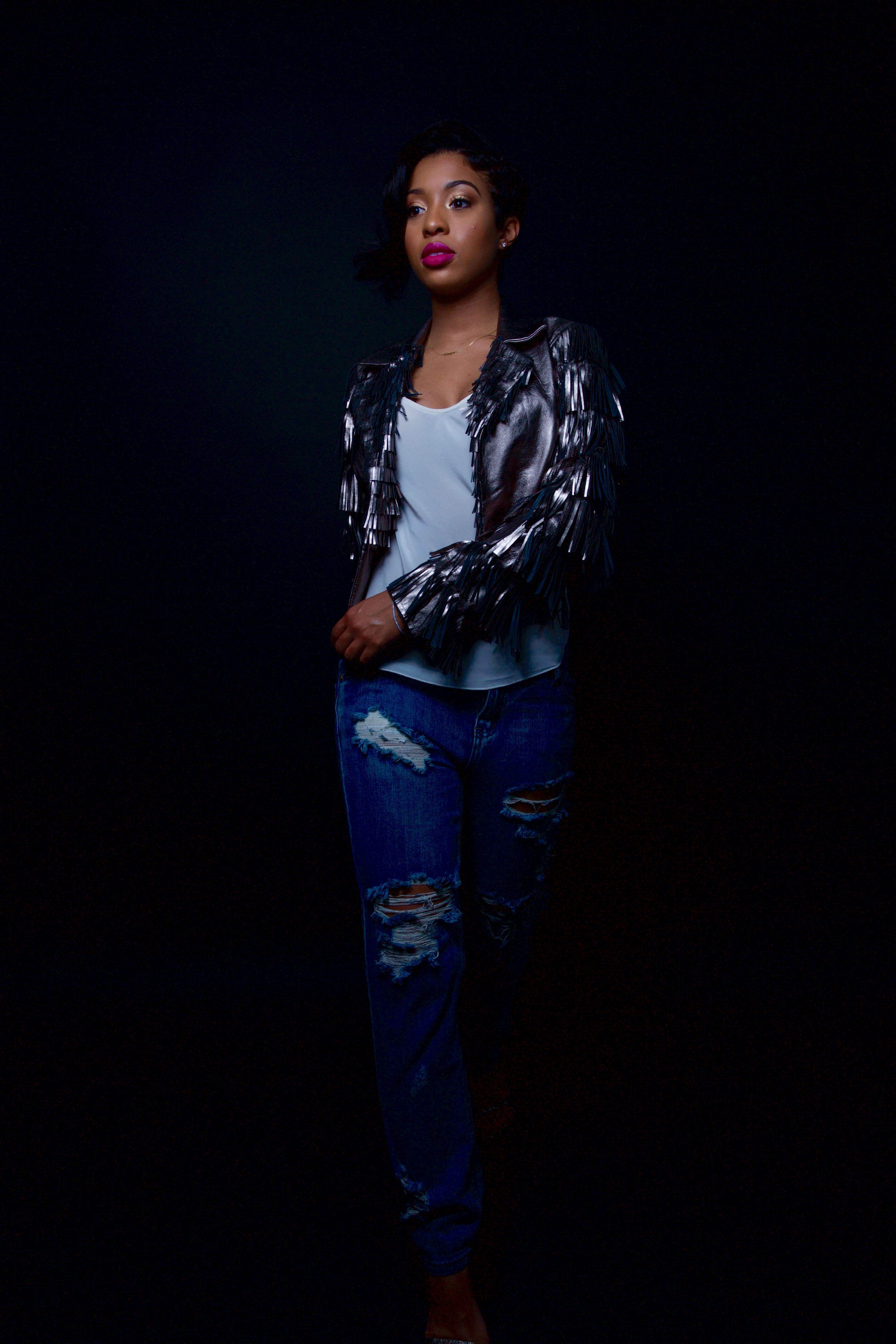 Photo Credit: Jeremiah Bishop
Fringe has come back and it seems that its going to stick with us for some time. This gun metal metallic fringe jacket is one of my all time favorites, custom designed by Chicago's own Barbara Bates. The old western look of this jacket was blocked off by a simple camisole from Aritzia ( one of my favorite Canadian stores), trickled down to One Teaspoon boyfriend jeans. Oh and I can't forget...the simple but yet a staple shoe, Nudist High Heel Sandal by Stewart Weitzman.
~LoCat