About last night! Such an amazing way to close out the month of June, I truly felt all of the love that was pushed my way. No matter if it was a call, text, comment on social media or if you were in attendance; I cannot say thank you enough!
Now lets get to the real reason why we are here..... THAT DRESS! 2016 VERSION OF BARBIE is exactly how I felt. I couldn't be in Topshop without wearing something from the store. Although this was not designed by Topshop they now have in store House of CB and House of CB designed the line Mistress Rocks ( what I am wearing). This dress was so perfect in every way! From the fringe detail, the perfect fit, to the oversized zipper on the front....not to mention it was stretchy!
Of course I couldn't be the 2016 version of Barbie without adding some pop of pink wherever I could.....my shoes were Christian Louboutin Pigalle (Pink). Talk about a combination denim, fringe and pink ( with a hint of red) ;).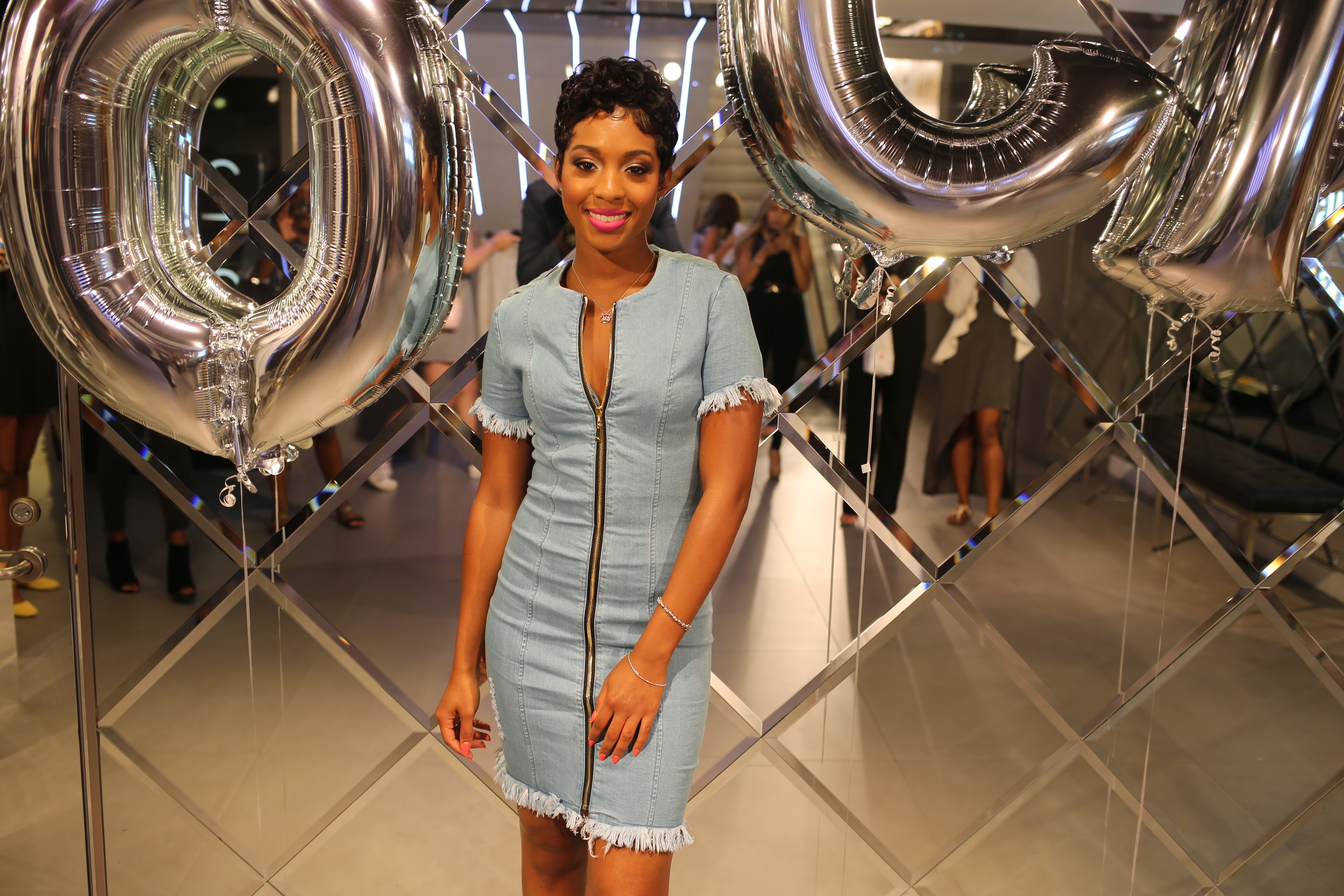 Oh and I can't forget... Mac is always my go to spot for makeup! I cannot take the credit for that!
~LoCat