Happy Sunday Lo'Catters! Now last week I posted about my summertime fine co-ord look and guess what... I'm not done yet! I'm so in love with the co-ord that I've decided to create three different co-ord looks for you all.
The concept of a matching top and bottom combo seems so basic but the co-ord couldn't be further from that. Co-ords can be elaborately patterned and made of the most EXSPANIVE fabrics* Beyonce voice*. They can be fab and fitted or bomb and baggy. You can pair a co-ord with sneakers or heels. My point is, co-ords are versatile and you all know how much I appreciate versatile a look.
With that being said, let's get right into it!
Look 1: Tropical Baby
Whether you're on vacation or just want to wear something that'll pair PERFECTLY with the sunshine this look does the trick.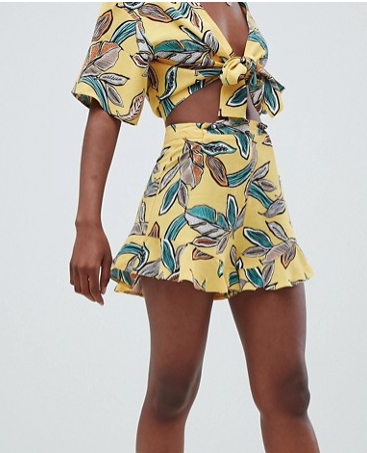 Look 2: Say Less
Sometimes you have to let the look do the talking for you and this baby does just that.
Look 3: Darling Denim
If you're into the tomboy chic vibe this look is perfect for you. Wear this darling denim look to a listening party or a trendy restaurant with your girls.